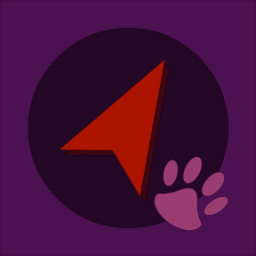 Version 1.1
Compass display (on supporting models); Double tap on the screen to toggle full screen Compass view.
Mini-compass is shown along side the location address or landmark name, on the app's main view.
GPS coordinate for the current positioning shown in Compass view.
GPS precision indicator show at the bottom of the screen. A smaller highlighted circle indicate higher precision.
Release date 8 April 2021
Version 1.0
Release date 16 January 2021