Paws Week is an app providing Apple Watch users a complication to show the current week number.
The iPhone app also provide a month calendar view to an easy glance of week numbers throughout the year.
Since version 1.3 the app also has a widget for the Today view of your phone. From version 1.5 Paws Week has support for iOS 14 type widgets.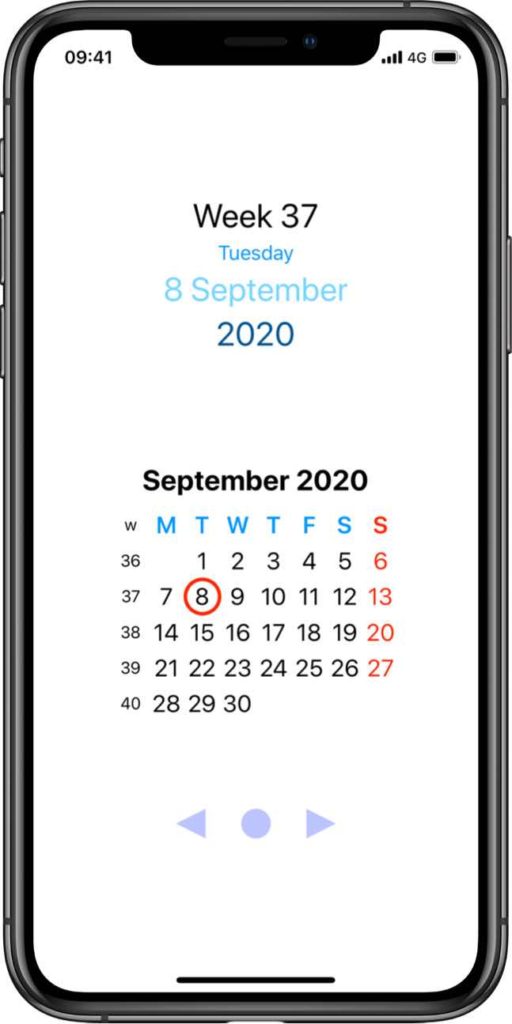 The basic app view simply show the week number, date information and the current month's calendar.
Use arrow buttons to show previous or next month's calendar, and the middle button to return to the current date.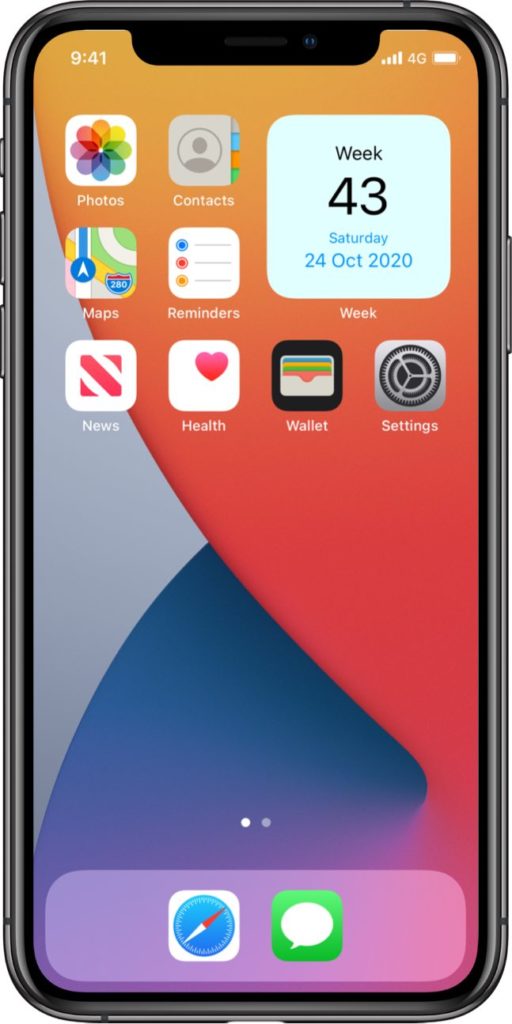 With iOS 14 there is a new way to add widgets to your home screen and Paws Week has added support for such widgets since version 1.5.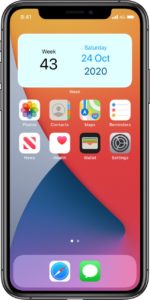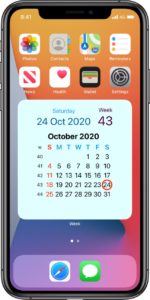 In version 1.6 an additional kind of widget is added which emphasises the date element. This is particularly useful for users in regions where the sister app, Paws Almanac is not available.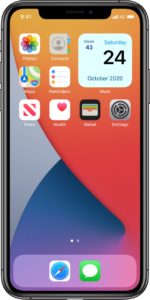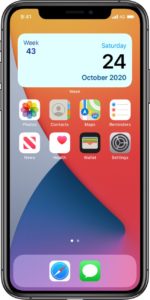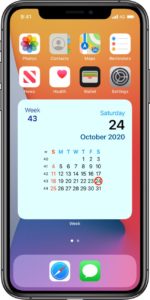 Choose a small, medium or large widget and add it to your home screen.
The widget contains week and date information information. The large size widget also contain a month calendar view for quick access.
Tap the widget to launch the app.
If you have not yet updated the operative system, you can still use the old widget type in the Today view.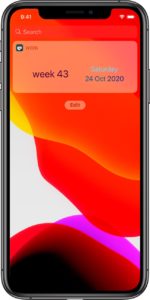 ---
A key use for the Paws Week app is as complication on the Apple Watch, enabling quick access to the current week number on the watch face. A light touch on the complication opens the app, and the Digital Crown can be used to move back and forth to check dates and week numbers.
---
Interested in other calendar related information? Check out: Paws Almanac
Track your world travels and visits. Remember where you have been: Paws Traveller
Or try out some fun flag trivia: Paws Quiz